As an expert and leading manufacturer of complex hot stamping systems, we are your first contact for high-quality plastic decoration.
With our technical know-how and our flair for innovation, we are breaking new ground in the field of economical embellishment. Our core competence lies in the development of customer-specific special solutions in combination with comprehensive services. Only with us will you find a complete range of hot stamping machines, dies and foils for upstream and downstream production processes. Taking into account your product requirements, technical specifications and circumstances, we develop your specific application on the basis of our BAIER modular system. This makes each of our machines unique – regardless of whether it is a small stamping machine or a complex hot stamping production cell.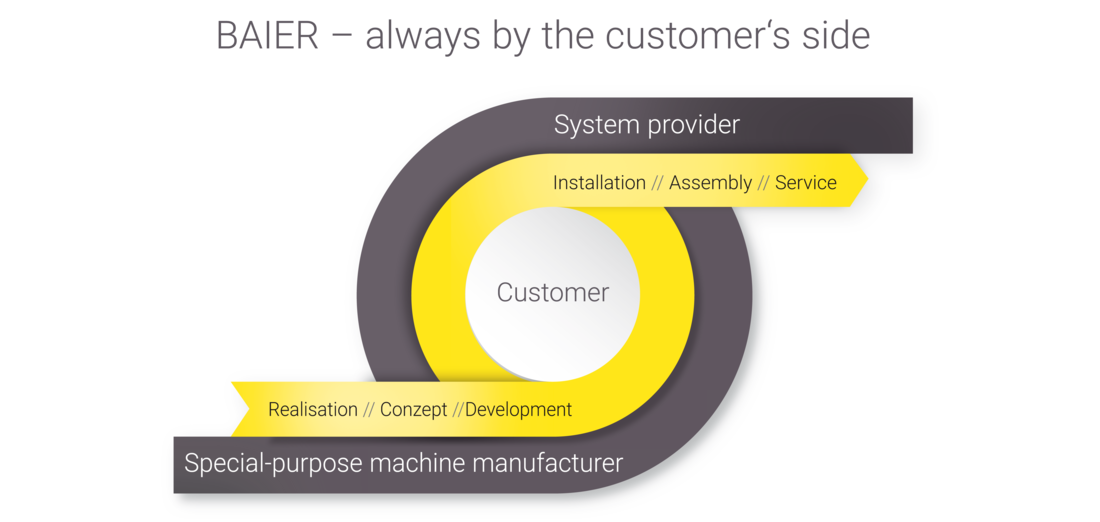 We also offer an extensive range of peripheral solutions that we integrate into your existing process chain. From the initial concept to planning and realisation, we are at your side as your partner and advise you on the successful implementation of your decoration project. If you would like to know whether your product is suitable for embellishment via hot stamping and what options you have, please contact us!
Together we will find the perfect solution for you.
Our motto is We make hot stamping possible!